This year's Annual Report focuses on individual stories from the past year based around the theme of conversations.
Together they reflect just a fraction of the meaningful conversations that take place night and day between our staff, volunteers and the people we support all across Scotland. These can be challenging, inviting, questioning, or encouraging, and full of the breadth of human emotion. Faith was often found, hope was frequently born, and love was always shown.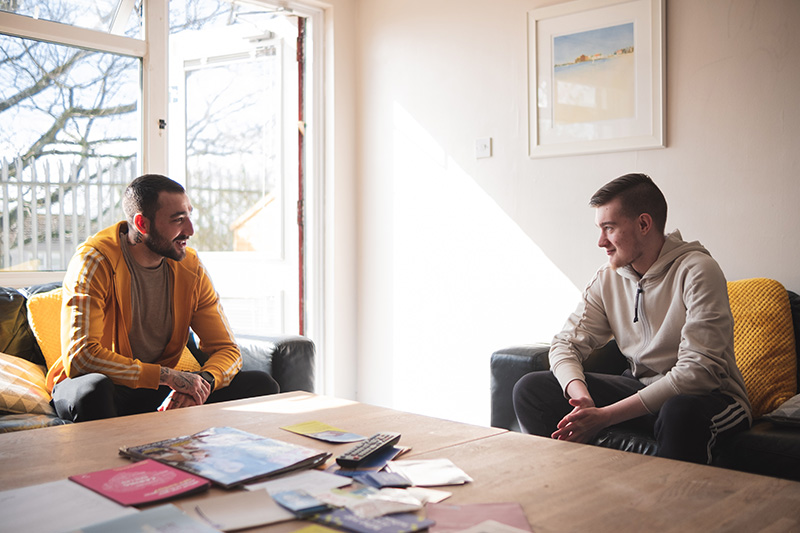 Captured in a conversational style, these personal and precious stories shine through the pages, brimming with new life, hope and meaning.
It is through your support that we have been able to keep all our services open and operating throughout the pandemic. We have also continued to expand our services this last year despite the external challenges.
Thank you sincerely for your partnership in enabling all this life saving and critical work. We are deeply grateful for your incredible support.
You can read the report here online or request a copy in the post by getting in touch with Erika and our Individual Giving team.